The Story of Israel's Lone Soldiers
Since before Israel declared independence in 1948, thousands of Jews from around the world have arrived to serve in the military in times of crisis and in times of peace. Lone soldiers, as they are called, receive additional benefits from the IDF and the government, and they enjoy a special place in society. This lesson examines the motivations that drive people to choose this path, and the price they pay for volunteering. The connection between lone soldiers and the broader notion of Jewish peoplehood is explored as well.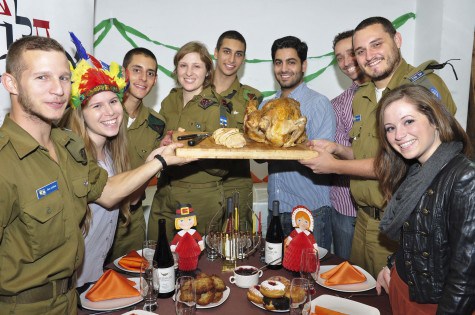 Core Learnings
The sense of Jewish peoplehood is often felt globally, and one expression of this can be the giving of oneself through national service in the Israel Defense Forces.
One's ideals and moral commitments often require significant sacrifices to actualize.
While the majority of Israel's soldiers come from Israel's citizens, there are several thousand soldiers every year who come from outside Israel to volunteer their service.
Lone soldiers have been a part of Israel's army since the forming of the state, and particularly in the early days performed critical roles that contributed directly to Israel's victory.
Key Questions
When would you step in to help?
What are your core commitments?
What does it mean to sacrifice for a core commitment and how do you determine how far you will go to uphold your core commitments?
What is the connection between Jews around the world and Israel and why would Jews from outside of Israel feel the need to defend Israel as part of her military?
What is the benefit to Israel of having people from abroad join the IDF?